Welcome to the Star Cup and Syllabus Cup registration portal. This site contains everything you need to register in this competition system and enter our competitions. The menus at the top and left of the screen allow the user to navigate around this site.

To enter a competition, you must first Register using the menu above. Each athlete only needs to do this once.

Once registered you will be able to use your CID number to enter our competitions using the Entry link or simply following the competition link at the bottom right of this page.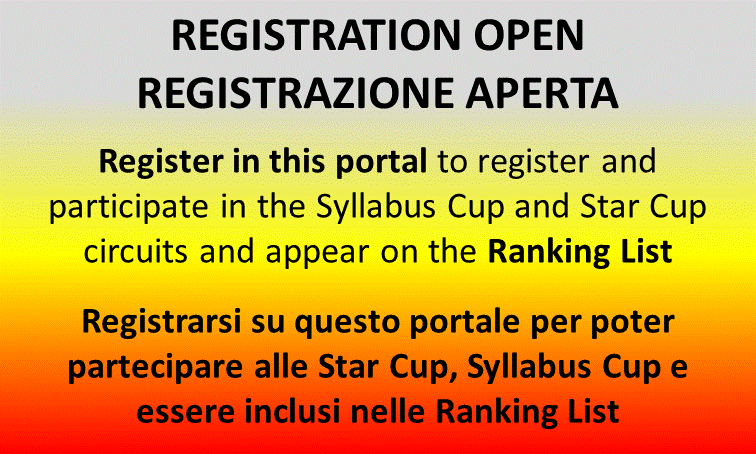 ---