Star Cup Nicris Dance 2021
24-25 Aprile 2021
Borgoricco (PD)
Le iscrizioni inserite al seguito saranno associate ad un email unico di riferimento.
Inserire l'email di riferimento nella casella sottostante. Verificare che l'email sia corretta prima di procedere con le iscrizioni.

Per accedere al palazzetto è necessario portare con se la seguente Autodichiarazione. To enter the hall it is necessary to fill out this form:

Gli atleti che non risiedono in Emilia Romagna possono scaricare e compilare la seguente Certificazione. Foreign athletes may require the following certification to travel though Italy.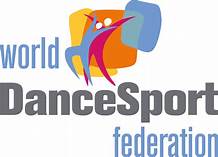 Clicca il banner WDSF di fianco per iscrizioni agli eventi siglati WDSF. Click on the WDSF banner to the left to enter WDSF events.
To enter a Payment for WDSF competitors, please enter your email above, click "Submit" and, once in the entry system, follow the link for WDSF Payments
---